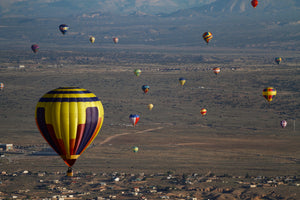 Multiple Package Options for
an Unforgettable Experience
Ever dreamed of flying through the clouds? Want to give a loved one the gift of a lifetime? Find the package that suits your needs best.
EXPLORE OUR PACKAGES
hot air balloon ride
How Does It Work?
Interested in planning a hot air balloon ride? Learn more about seasons and schedules, best flying conditions, and how to book.
LEARN MORE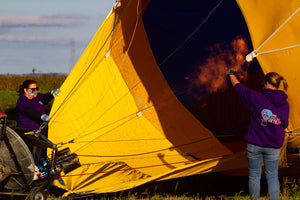 Hot Air Balloon
Maintenance and Repair
Do you own a hot air balloon? Would you like to? With our expertise and equipment, you'll have a great team on your side.
EXPLORE OUR PROFESSIONAL SERVICES
La Magie de l'Air
Gift Cards
An original gift idea that fits your budget! You decide the amount; the lucky recipient simply applies it to the package of their choice. It's win-win!
BUY AN E-GIFT CARD
About Us
La Magie de l'Air is located in Saint-Jean-sur-Richelieu, on Montreal's south shore. We offer adventurers from all walks of life the opportunity to fly with the birds and be carried by the wind over the Quebec landscape in a hot air balloon.
Our experts also
offer full balloon maintenance and repair services.
LEARN MORE